All products featured on Domestic Gourmet are independently selected. I may earn an affiliate commission when you buy through links on this site.
A herbaceous side that makes a significant impact on its accompaniment and whatever main course you choose to pair it with. I recommend trying these baby potatoes with Peach Balsamic Glazed Pork Chops. They can cook together in the air fryer or oven, and you can have dinner on the table in 20 minutes! This meal is a great weeknight dinner, especially when you get home late from work or after-school activities and everyone is tired and hungry. Season, toss, and cook. It's as simple as that.
iBuen provecho!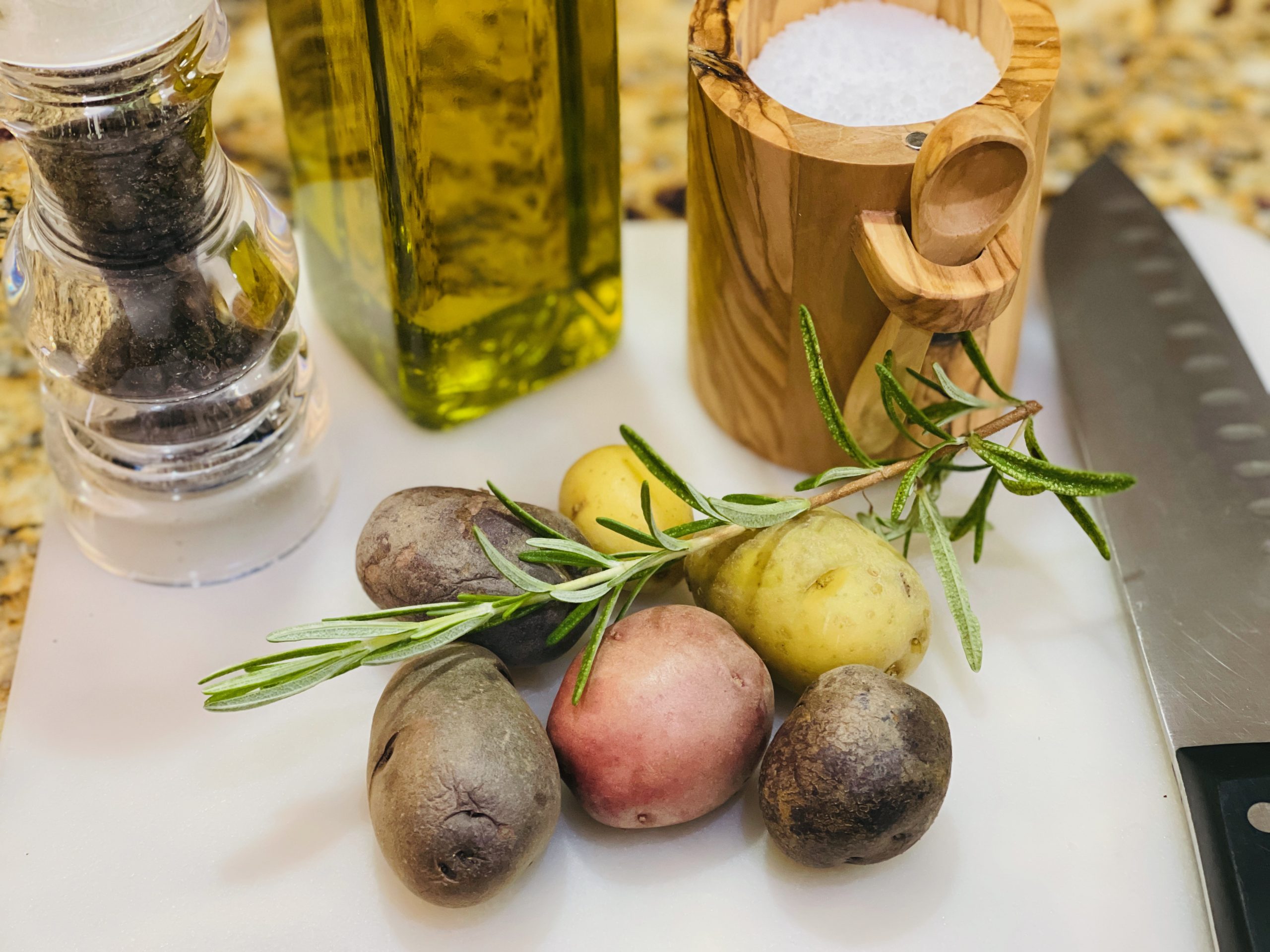 Air Fried Rosemary Baby Potatoes
Instructions
Preheat the air fryer to 350 degrees.

On a cutting board, halve the baby potatoes, poke them with a fork and place them in a bowl.

Remove rosemary from the stem, roughly chop it on the cutting board and add to the bowl with the potato halves.

Drizzle olive oil, sprinkle in the salt and pepper and toss to coat potatoes evenly.

Place in the air fryer and set the timer for 15 minutes.

Check the potatoes for doneness. If they are fork-tender and crispy, they are ready. If not, toss them and set the timer for 5 more minutes. The timing will depend on the size of your potatoes.
Notes
How to include your child(ren):  
Older chef(s) can easily execute this recipe on their own. For younger chef(s), let them season and toss. These quick and easy recipes help build self-confidence by making and serving something on their own and sharpens listening skills by following directions. This recipe also serves as a sensory exercise for the little ones who can use their hands to coat and toss the potatoes.
Did you make this recipe?
Please let me know how it turned out for you! Leave a comment below, tag @domesticgourmet on Instagram, and hashtag #domesticgourmet.