All products featured on Domestic Gourmet are independently selected. I may earn an affiliate commission when you buy through links on this site.
Only 3 ingredients that's all you need to make a quick puff pastry to envelop your sweet fillings, chicken, or beef. It takes a few minutes to whip together using a food processor. Let it rest an hour in the fridge, and it is good to go!
iBuen provecho!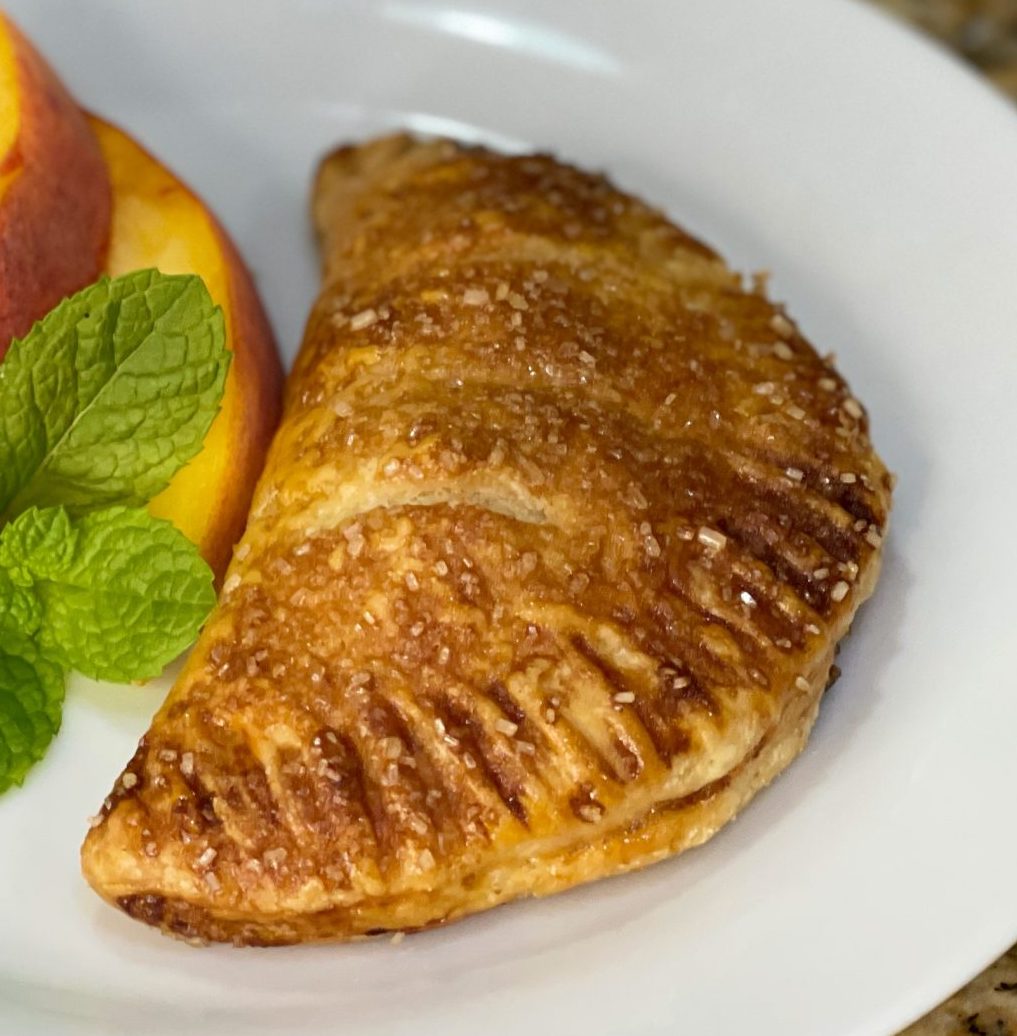 3 Ingredient Puff Pastry
A flaky, buttery crust to use in a multitude of dishes.
Ingredients
Optional:
½

tsp

table salt

use this salt only if using unsalted butter
Instructions
Cube cold butter into tablespoon sizes. You should have 20 pats of butter.

In a food processor, add flour and ½ stick of butter (4 cubes) and pulse a half-dozen times.

Add the rest of the butter, spread evenly across the top of the flour and butter mixture in the food processor, and process for 5 seconds.

Add in the cold water and process until a rough dough ball forms, almost clearing the sides of the food processor. Expect some smeared butter as it has softened during processing.

Remove dough from the food processor onto a long piece of floured parchment paper. Roll the dough into a sheet with a floured rolling pin—approximately ¼" in thickness.

Lightly flour the top of the puff pastry dough and cover with another piece of parchment paper.

With one piece of parchment paper on the bottom of the puff pastry dough and one piece on top, fold the dough into thirds (like a letter before putting it into an envelope).

Cover with plastic wrap, so the dough doesn't dry out, and place inside the refrigerator to rest for approximately 1 hour.

At this point, you can freeze instead of refrigerating, keeping well for up to 6 months.

Once the puff pastry dough has rested in the refrigerator, it is ready to use.
Notes
How to include your child(ren):  This recipe is simple enough for the youngest chef(s) to execute with adult supervision.  It is excellent practice for sharpening those listening skills and learning how to follow directions.  Read aloud the instructions and help guide them through the steps. 
Some children may execute the entire recipe by themselves, but the younger ones may need help, especially with the rolling out portion.  If the dough gets too soft and unmanageable while rolling out, just pop it in the freezer for a few minutes to harden and continue on.
Did you make this recipe?
Please let me know how it turned out for you! Leave a comment below, tag @domesticgourmet on Instagram, and hashtag #domesticgourmet.