All products featured on Domestic Gourmet are independently selected. I may earn an affiliate commission when you buy through links on this site.
My mother, Lourdes, is infamous for her salads. Whenever we gather with family, they request her to whip one up. Her arsenal of salad combinations seems neverending; growing up, this particular dressing was my absolute favorite. She's not one to measure her ingredients, but I've been able to conjure up ratios to recreate her recipe for you.
I recommend tossing this dijon vinaigrette with arugula, avocado, tomatoes, and Spanish olives, topped with fresh grated Parmigiano Reggiano.
iBuen provecho!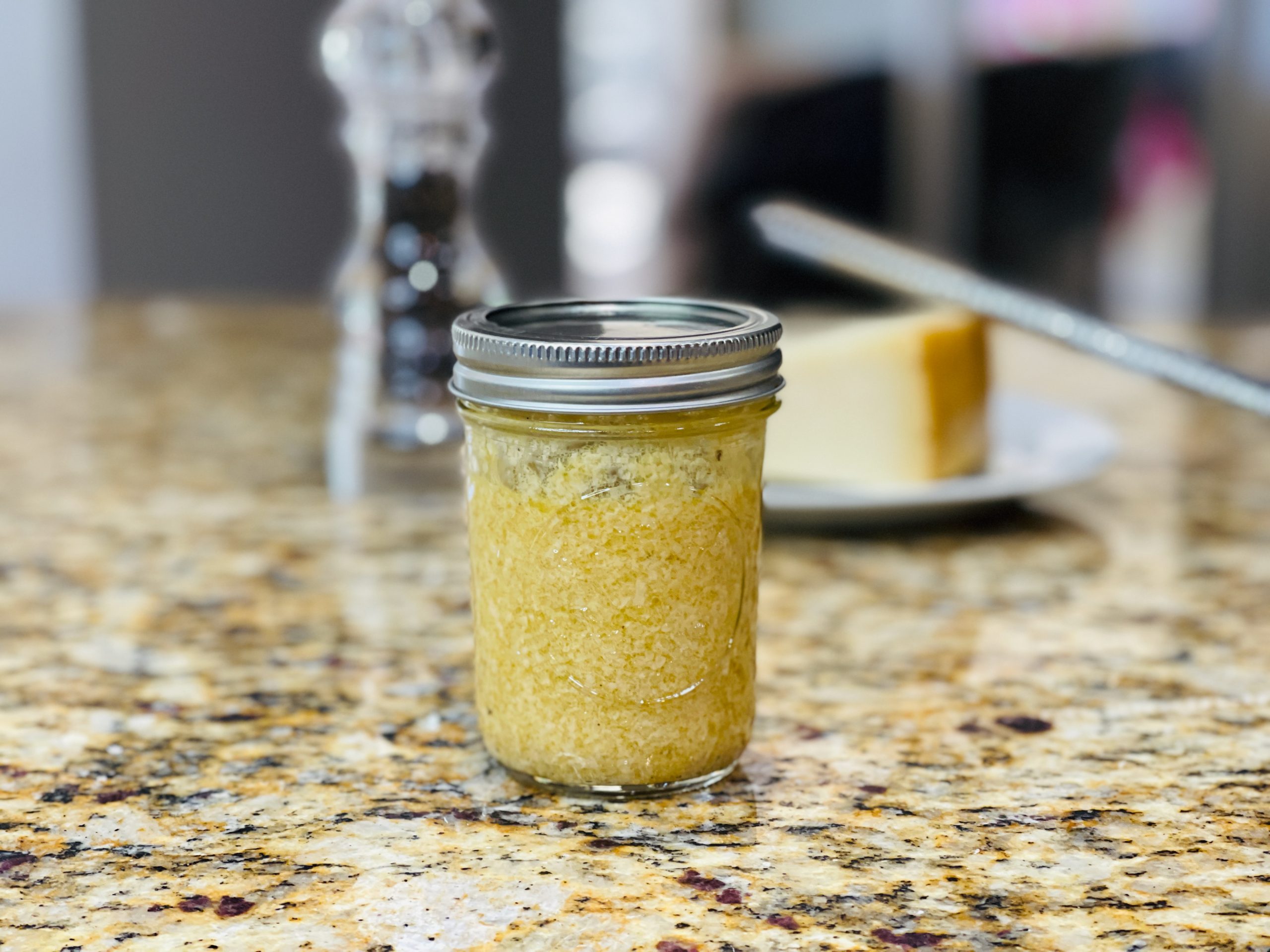 Dijon Vinaigrette ala Lourdes
A quick and easy elevated version of a vinaigrette to use on salads, vegetables, chicken, and more.
Instructions
Assemble your Mis en Place.

In a mixing bowl, whisk the dijon mustard until light and airy.

Add in the minced olives and olive juice and whisk quickly; this continues to add air into the mix.

Add in a handful of Parmigiano-Reggiano and whisk into a thick paste.

Add in the red wine vinegar and whisk until the paste is fully incorporated.

Repeat the process of alternating the Parmigiano-Reggiano and red wine vinegar, mixing to incorporate after each ingredient until there is none left of either.

Sprinkle in the freshly cracked black pepper.

Slowly drizzle in the olive oil and mix until you reach your desired consistency.

I recommend using a green leaf (i.e., romaine, lettuce, arugula, spinach, etc.) to taste the vinaigrette. If it's too acidic, add more olive oil. If it needs more acidity, add more vinegar.

Store in a glass jar in the refrigerator for up to 3 weeks. Shake to mix before using.
A No-Waste Pro Tip:
This recipe is great to make when you have almost finished your jar of Spanish olives. Use the last of the juice and the few remaining olives for this recipe and store the dressing in that same jar!
Notes
How to include your child(ren):  Enhance your child's focus and self-control by letting them be in charge of completing this recipe. Your role, if they are unable, is to read the instructions to them. Emphasize which ingredient to add and each instruction, step-by-step. A younger chef will want to dump everything in willy nilly and, in the end, no harm done. During the process, however, they will have practiced their listening skills, and their self-control will get better in due time.
Did you make this recipe?
Please let me know how it turned out for you! Leave a comment below, tag @domesticgourmet on Instagram, and hashtag #domesticgourmet.