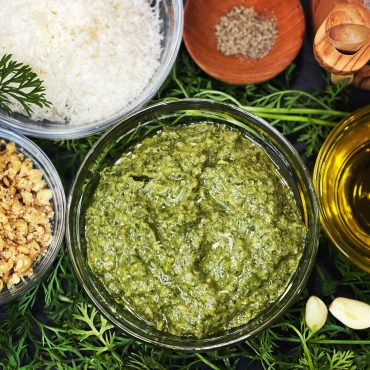 Carrot greens add complexity to pesto that serves as a great dip, dressing, or spread.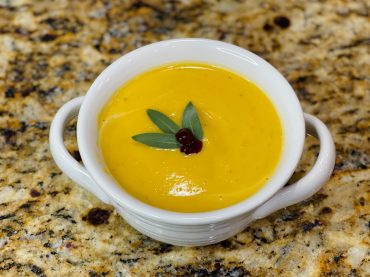 Velvety, warm, subtle sweetness yet savory to boot; this is my go-to dish to kick off Fall.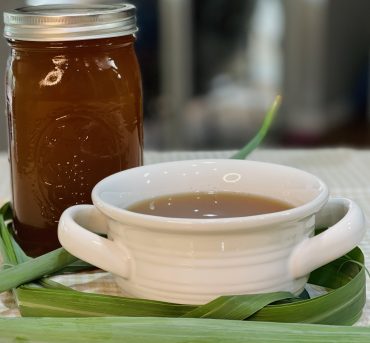 Instead of throwing away your vegetable peels, skins and scraps, save them in a gallon-sized freezer bag and turn what you would have thrown in the garbage into a deliciously rich stock.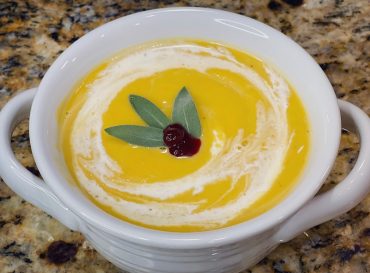 This Roasted Butternut Squash Bisque is savory with a hint of sweetness from the squash. The combination marries into a perfect dish for the Fall.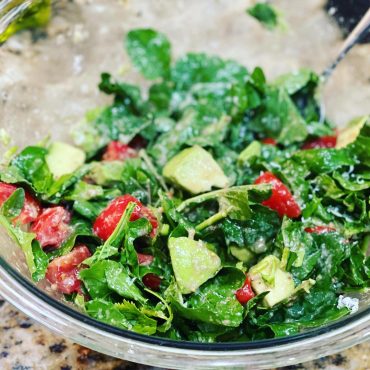 This recipe is a salute to my mother and my favorite salad dressing of hers.