All products featured on Domestic Gourmet are independently selected. I may earn an affiliate commission when you buy through links on this site.
This recipe is for lovers of chocolate, strawberries, and all things spicy! When you feel the heat of the chocolate, you'll have a mouthful of refreshing strawberry juice to wash it down, only to repeat the cycle again and again. These Chipotle Spiced Chocolate Covered Strawberries are addicting. Consider yourself warned. 😉
Inspired by my recipe for Mexican Inspired Chocolate Truffles, using dark chocolate and spices, I decided to up the heat and pair it with refreshingly juicy strawberries picked fresh from a local farm. The combination was stellar, easy, and has the "wow factor," making it a perfect homemade gift for Valentine's Day, Mother's Day, anniversaries, birthdays, and special occasions.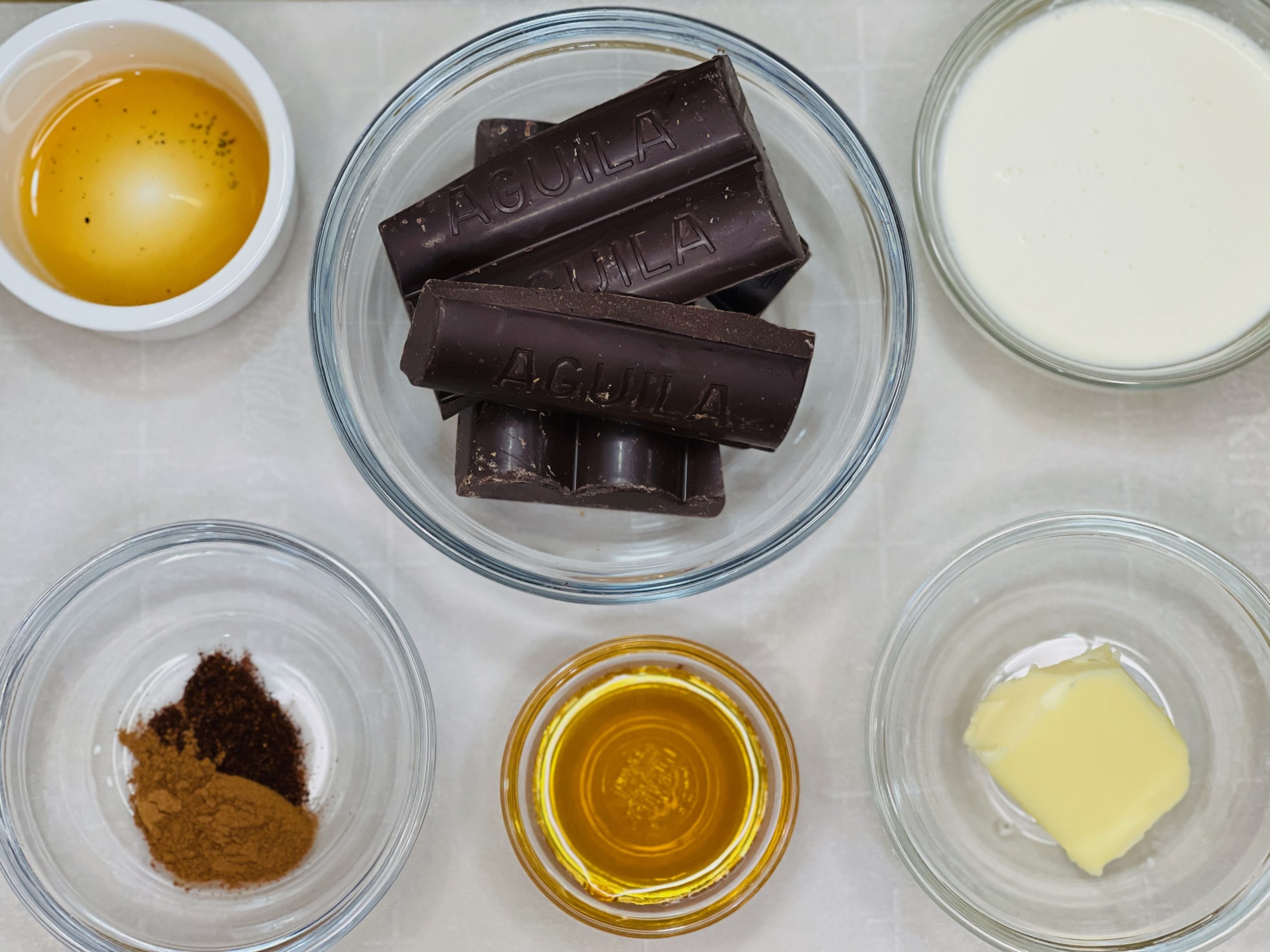 Chipotle Spiced Chocolate Covered Strawberries
A spicy twist for lovers of both chocolate and heat.
Ingredients
Sprinkle topping (optional)
Instructions
Prepare the double boiler by filling it with water, and over medium heat, set it to simmer.

In a small saucepan over medium-high heat, mix in the heavy cream, butter, and vanilla and bring to a boil.

Once the cream mixture has reached a boil, remove the pan from the heat and let it sit for 5 minutes.

Using a chef's knife, roughly chop the dark chocolate bar.

Place the chocolate into the double boiler above simmering water, occasionally stirring with a spatula until completely melted.

Place parchment paper on the half sheet pan and set it aside.

Once the chocolate has melted, remove it from the stove and, using a spatula, mix in the cream mixture from the small saucepan you set aside earlier.

Add in the cinnamon and chipotle chili pepper and mix to combine.

Holding the strawberries by the greens at the top, dip the strawberries into the chocolate, swirling them around to coat the strawberry thoroughly. Lay the chocolate-covered strawberries on the parchment paper covered sheet pan.

Place the sheet pan with the chocolate-covered strawberries into the refrigerator for 30 minutes to set.

Keep the chocolate-covered strawberries refrigerated to keep fresh. Consume within two days.
Pro Tip:
Sensitive to heat? Add only ¼ tsp of the chipotle chili pepper at a time and taste the chocolate after each ¼ tsp until you reach your desired heat level. Alternatively, if you like things spicier, you can add in more heat.

If you do not have a double boiler, you can make one by using a pot with a couple of inches of water and placing a medium-sized mixing bowl (like a pyrex) on top. The mixing bowl shouldn't be touching the water below, so adjust the water level accordingly.

Don't want to mess with a double boiler? You can slowly microwave the chocolate at 50% power for 15-20 seconds at a time, removing the bowl of chocolate to mix and repeat until the chocolate has melted.
Notes
How to include your child(ren): Help your little chef(s) build confidence by allowing them to make these from start to finish, with little help from you!
For some sensory play, the younger chef(s) who can't chop the chocolate with a chef's knife can use their hands to break it into pieces or place the chocolate in a plastic bag and let them whack it to bits! This is a great hands-on activity, from breaking the chocolate to melting and stirring to dipping the strawberries. You may end up with fewer strawberries than you started with; tasting what you are making is also a part of the process!
Did you make this recipe?
Please let me know how it turned out for you! Leave a comment below, tag @domesticgourmet on Instagram, and hashtag #domesticgourmet.