All products featured on Domestic Gourmet are independently selected. I may earn an affiliate commission when you buy through links on this site.
This recipe came to mind after I had an abundance of Fresh Peach Purée, knowing I could make it into a piquant sauce, perfect for glazing the pork chops I was making for dinner. It is sweet and tangy but light and savory, perfect for glazing Pork Chops, using it as a finishing sauce for Fried Green Tomatoes, or whatever else you think needs a slight elevation. Its versatility makes it an option for pork, beef, chicken, or lamb.
iBuen provecho!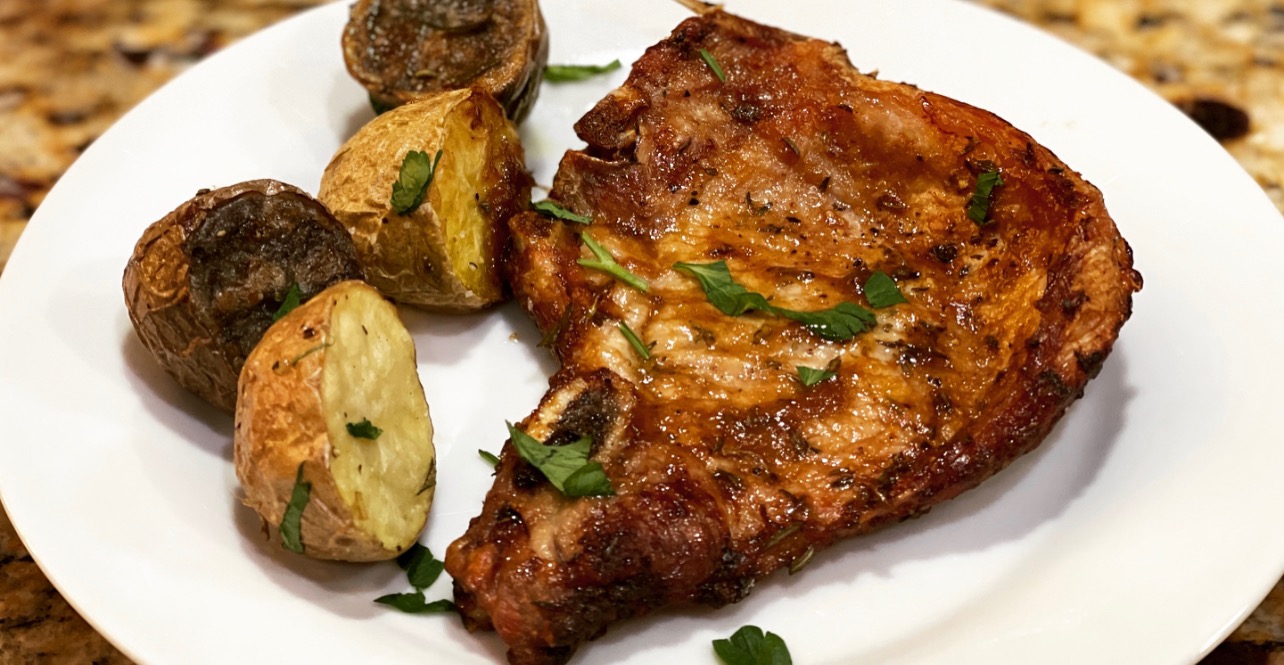 Balsamic Peach Glaze
A sweet, tangy glaze perfect for adding that extra flair to your savory dishes.
Instructions
In a small saucepan over medium-high heat, bring the fresh peach purée to a simmer.

Add in the aged balsamic vinegar and bring to a boil.

Boil and stir for 3-5 minutes, until the sauce has thickened into a glaze, coating your mixing spoon.

Remove from heat and let cool to room temperature. Store in your refrigerator for up to a week.
Notes
How to include your child(ren): Tune those fine motor and listening skills by allowing them to set up your mise en place.  Broaden their tastebuds by letting them taste the sauce and provide you feedback.  For a sweeter sauce, add more purée; for a tangier sauce, add more balsamic vinegar.
Did you make this recipe?
Please let me know how it turned out for you! Leave a comment below, tag @domesticgourmet on Instagram, and hashtag #domesticgourmet.