Update: $1,075.75 was raised and donated to Feeding Tampa Bay. Thank you to everyone who donated!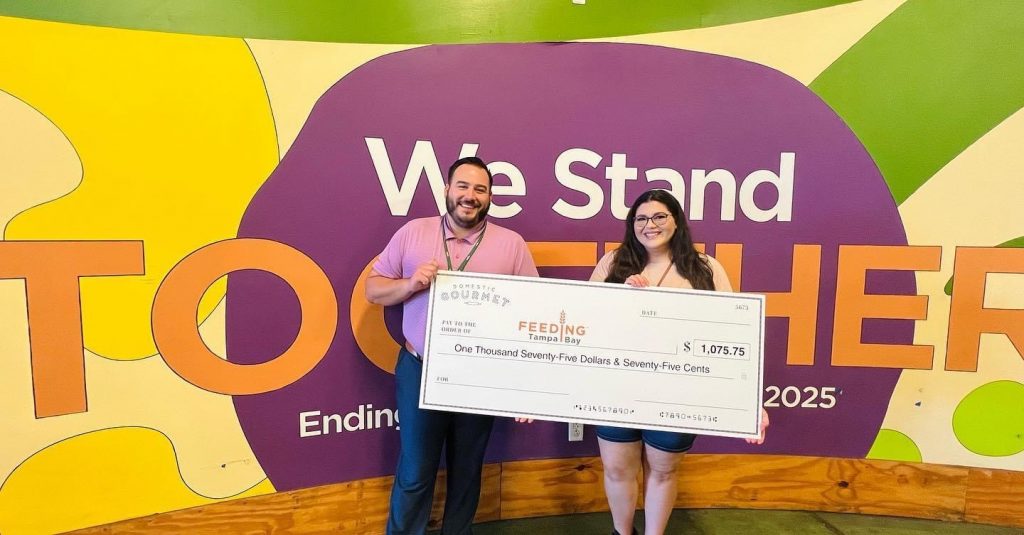 For every $25 donation, you will receive one raffle ticket and a chance to win a one-of-a-kind wooden bowl made out of Rosewood.
To donate for a chance to win, click here.
It is a natural beauty with natural stripes, a half-moon shape on one side from the sapwood, and spots like a leopard on the other side.
Feeding Tampa Bay services ten counties and provides meals for over 1 million people, a quarter of which are children. With summer here, many of those children will lose two meals a day that they depend on when school is in session. Help me fill their empty bowls by buying a raffle ticket for a chance to win mine. 98% of your donation goes towards feeding people, an incredible and respectable feat for any nonprofit organization!
Fundraiser ends June 1, 2022.
Did you purchase a raffle ticket?
Please take a screenshot and tag @domesticgourmet on Instagram, and hashtag #domesticgourmet.